Menus
Glen Ellyn District 41 offers a hot lunch program at all of our schools in addition to a breakfast program at both Churchill and Hadley. Our mission is to provide safe and nutritious meals to our students that foster proper growth and development to prepare students to learn at their optimal level during the school day.
Menu's are planned by our Registered Dietitian Nutritionist to meet all the nutritional requirements of the federal meal program as well as offer a variety of foods that are nutritious and appealing to students. We pride ourselves in the variety of both fruits and vegetables that are offered daily. Fruit options include fresh produce, which is local when seasonally available, canned fruit in natural juices, and dried fruit. We offer a variety of fresh vegetables that provide students with an array of vitamins and minerals by providing dark green leafy, red/orange veggies, and legumes. All grains on the menus are whole grain rich and we focus on the use of lean protein options. All of our meals meet the calorie, fat and sodium guidelines as set forth by the USDA and our selections are served in age appropriate portions. We offer only fat-free flavored or low-fat white milk (rBST free). Milk is part of a school meal; however, it is also sold separately for those who choose to bring a lunch from home.
Color menu's are sent home with students the first day of school. Printable versions of the menu's are available on this site. All nutritional information is available and ingredient listings are available upon request.
If you require a modified menu for your student due to severe food allergies please complete the Modified Menu Request Form and return it to your school's office.
Why is school breakfast so important?? Click here to learn about the benefits of breakfast in the classroom.
Click on your schools name for printable version of the menu.....
Check out the Salad Specials on our Monthly Menu on our Hadley Salad Bar!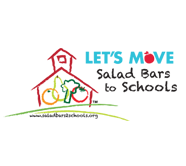 Nutritional information for all menu's can be found on the interactive monthly menu's listed below.